Since 1953
Discover the TIME TESTED Natural Healing Remedies for a Healthier You
Learn Natural Healing
Directly from America's
Pioneer of Herbal Medicine
Dr. John R. Christopher
Already Love Dr. Christopher
and Ready to Learn? Start Now.
Born with advanced rheumatoid arthritis, he endured excruciating pain. Even as a child, he sometimes walked with a cane or was confined to a wheelchair. That's not all. He also developed hardening of the arteries and a nearly fatal case of croup. Doctors of his day proclaimed that he would never reach the age of thirty.

One day his mother asked him what he wanted to be when he grew up.

"I'm going to be a doctor!" he answered without hesitation.

"Oh Raymond!" his mother laughed. "How can you be a doctor? You can't stand the sight of blood. You've never been able to slay the rabbits you raise for food, and you run from the kitchen whenever I raise the old butcher knife to a chicken. What kind of doctor would that be?"

There was a moment's pause before he answered this time, "Mother, I will be able to heal people without cutting them up. There will be natural ways of doing it."

His interest in natural healing grew when he saw naturopathic healing cure his mother of dropsy and diabetes. His own health dramatically increased when he learned about and began following a healthy diet. After overcoming cancer using natural methods his enthusiasm to share this information grew tremendously.
Born in November 1909 to European parents, he was left in a Salt Lake City, Utah orphanage and later adopted by Leander and Melissa Christopher.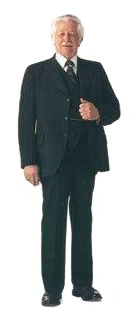 Ray went on to study herbology and natural healing in Canada, Iowa and Los Angeles. He is hailed as America's foremost herbalist. His books and research are studied by herbalists worldwide.

In 1953, Dr. Christopher formed the School of Natural Healing. Since then, many of the world's top herbalists and naturopathic healers have become instructors and contributors to the program. Now you have access to all of these teachings and writings through the School of Natural Healing online study program!

As a thank-you for visting our site, here is another timeless video clip of one of Dr. Christopher's lectures.
Who is Dr. Christopher?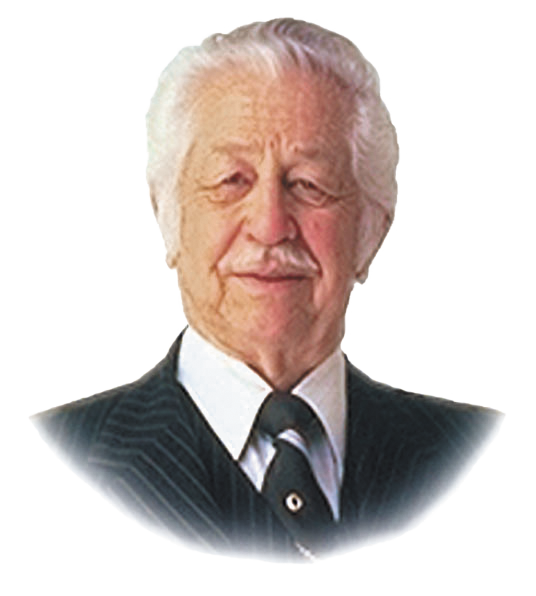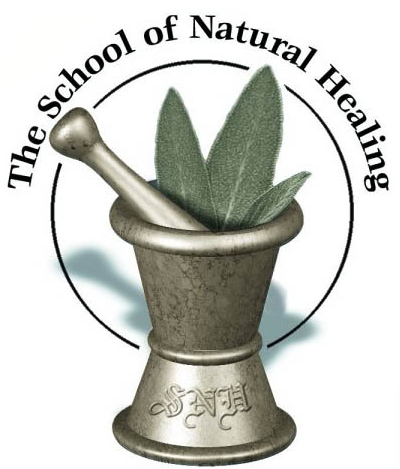 What is The School of Natural Healing?
The School of Natural Healing consists of 22 course levels ranging from beginner all the way up to Master Herbalist. All courses are provided online so you can do them in the comfort of your own home at your own pace. You can take just one course, or go all the way through to achieve your Master Herbalist Certification.

The first course, Family Herbalist, is the starting point to mastery of your own health and is a prerequisite for all courses that follow. The Family Herbalist course syllabus is comprised of five information-packed sections that will give you the knowledge you need to take full control of your family's health care. You really can become your own primary care provider.
Family Herbalist Section 1:
"Herbal Home Health Care"
Learn to Treat Common Childhood
Illnesses Quickly and Easily
In this section you will…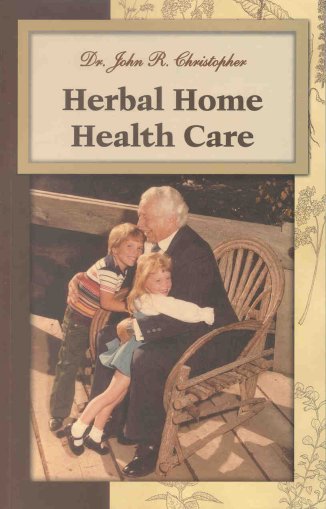 Learn the best ways to prevent childhood diseases.

Understand how to avoid the most common germ environments.

Learn the best herbal foods for expectant mothers.

Discover the best way to prepare foods for pregnancy.

Learn why this common herbal tea is an invaluable aid for
women.

Find out the common causes for miscarriage and herbal formulas to prevent it.

Study wholistic healing programs for children.

Know the most common symptoms of childhood illnesses and how to treat them.

Learn what causes colic, a parent's nightmare, and how it can be healed.

Discover the three herbal teas most useful for colds and flu.

Learn easy herbal treatments for common children's illnesses
| | |
| --- | --- |
| | Be amazed to find this one herb you can easily grow in your yard is packed with vitamins and minerals and has many, many medicinal uses. It will allow you to throw away almost everything in your medicine cabinet. |
| | Learn of a common food causing huge problems in your body. Eliminate just this one food from your diet and it will change your life. |
| | ...And Much More! |
Family Herbalist Section 2:
"Herbs to the Rescue"
Learn Herbal First Aid
for Accidents and Injuries
In this section you will…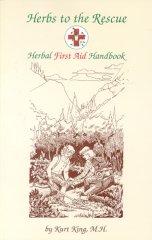 | | |
| --- | --- |
| | Discover that natural first aid remedies are easy, inexpensive, and accessible. |
| | Learn natural remedies to quickly heal minor injuries. |
| | Learn a common herb that is invaluable for building calcium in the body. |
| | Uncover a simple formula to clear up Acne. |
| | Read how to quickly heal and reduce pain from bee stings, spider bites, and insect bites. |
| | Discover natural remedies for poisonous bites. |
| | Understand the symptoms of shock and how to treat it. |
| | Discover simple herbal treatments to aid in healing broken bones. |
| | Learn what herbs are used to treat hypothermia and frostbite. |
| | Learn how to make fomentations and poultices. |
| | |
| --- | --- |
| | Know how to heal burns with herbs you probably have in your kitchen. |
| | Discover what herbs will dramatically reduce pain in scrapes, cuts, and bruises |
| | ...And Much More! |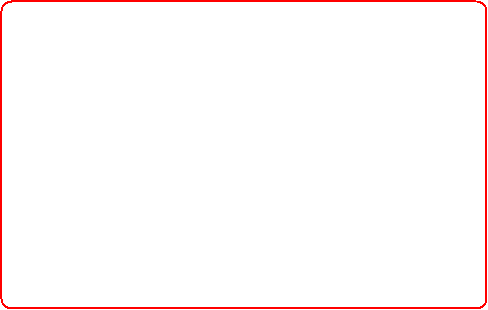 "Now I don't have to depend on someone else for our health!"

Thank you very much for sharing this wonderful knowledge & running this wonderful school. It has helped with my family, including pets, so many times that it has more than paid for the program. And I am just beginning to learn.

The best part is now I feel I don't have to depend on someone else for our health. My hat goes off to both of you for the fine jobs you do.

Thank you again for everything you have done to change my life.

Pam W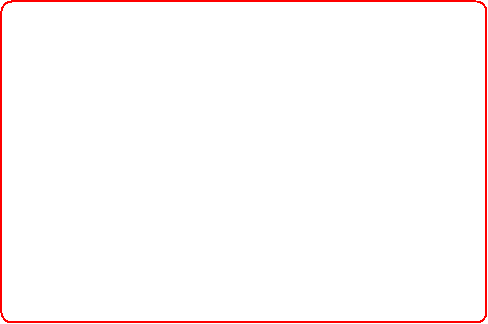 Able to heal extremely painful abscess quickly

A few weeks ago I called regarding an extremely painful large abscess on the back of my neck. I applied Cayenne Balm and put some Black Ointment on top of that to keep it covered.

After only a couple of applications the swelling began to reduce. Now, about two weeks later the abscess is completely gone. I applied the balm and the ointment religiously 2-3 times a day.
It is so wonderful to be able to heal myself topically and in such an unobtrusive way.

Thank you so much,

Judith N.


"She can straighten out her thumb completely"

My daughter of twelve developed a spur in the base of her thumb around two years old and could never straighten her thumb out. We were told by the orthopedic surgeon to leave it alone and that surgery was too risky for the possibility of total nerve damage.

About a year ago we heard of you and were encouraged to begin to soaking her hand in Calc Tea and vinegar and then put on BF&C ointment and Deep Heating Balm. Next we wrapped her hand in gauze and covered that with a cotton glove.

We did this procedure day and night. It took approximately one month for the spur to dissipate and she can straighten out her thumb completely.

S.L.
"I want you to know that the School of Natural Healing has changed my life!"

I have Stein-Lenenthal Syndrome, an anti-ovulatory condition. I have spent several years and several thousand dollars going from doctor to doctor, specialist to specialist. They all said that I would not have a normal cycle without the assistance of hormones.

The hormones and fertility medicines that they had me on were literally killing me. I say that so strongly because that is what it felt like to me. My emotions were a total loss. My husband could not stand to be in the same room with me, and I really could not blame him.

I read about Dr. Christopher's female corrective formula and decided to give it a healthy try.

One month after beginning to use it I had the most wonderful success! My cycle came for the first time in my life without the aid of hormones. Praise the Lord! It was as normal as anyone's. And has been since!

Now my husband and I are trying for a child. This is something that I thought I would never have the chance to do. I want you to know that the School of Natural Healing has changed my life!

With many thanks,

Lisa A.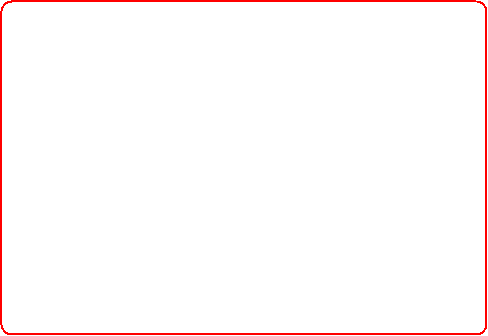 "My first successful task was curing myself of stage 3 ovarian cancer!"

Long before I started my study I had purchased a copy of the 20th anniversary edition of your book, "The School of Natural Healing" while travelling in New York City. It quickly became a 'bible' to me.

My first successful task was curing myself of stage 3 ovarian cancer. Then in 2004 I thought "I am doing herbal work anyway, why not make it official and get certified from the school I had already learned so much from."

Thank you so much, you will always have my deepest respect and admiration.

M. Nielsen

Life is Way Too Short to Try And Learn This On Your Own Through Trial And Error. Why Not Learn From Time Tested, Already Proven Methods?
Why go through years of trial and error when you can - in a matter of minutes - enroll in the School of Natural Healing and begin to master the health secrets known by less than 1% of the population? You'll then use your newfound knowledge to create incredible health, energy, and a great life beginning in a matter of a few short weeks.

Learning even one or two of these "secrets" will dramatically improve your life today!

These are secrets most people NEVER discover by trying to learn it on their own.

You can have immediate access to over 57 years of experience. Imagine trying to duplicate that knowledge and training by yourself. How long would it take you? It took Dr. Christopher a lifetime to master what he knew. The School of Natural Healing has compiled all of that knowledge, along with the knowledge of many of the world's other top herbalists and naturopathic healers, into an easy-to-use online education program you can begin today. It works! We've proved it! Are you ready?

Psychologists and experts in neuro-linguistic programming (NLP) have proven that the fastest way to reach a goal is to "model" someone who has already achieved what you want. You simply find the people who have already done what you want to achieve, you find out how they did it, and you copy what they did.

The super healthy and fittest people have mastered the art and science of optimal health without deprivation. They don't starve themselves or feel guilty if they splurge. Obviously, they must know something about nutrition, energy, and long-term health that the rest of the world doesn't. So your strategy is really simple - find out how they do it and model them. Easy, right? Unfortunately not...
Why You are Unlikely to Get This Information Anywhere Else
You see, there's just too much conflicting information out there when it comes to health and well being. Doctors have VERY LITTLE training in nutrition. They are NOT trained in prevention. Doctors are trained in fixing acute problems, symptoms, and dealing with emergencies. All very important, but not exactly what you need to know to live the happy, healthy life you desire.

According to leading authorities, medical doctors receive a maximum of 25 hours of nutrition training over their entire career! You will get more nutrition and illness prevention education in your very first week!
Furthermore, with the overpowering influence of big food conglomerates and drug companies, the information you receive is only that which is of benefit to them - not to you! Let's face it - the type of health and nutrition information you are seeking is hard to come by.

That is, until now!
The School of Natural Healing Will Take You By The Hand And Teach You The Time Tested Health Strategies of the Best Herbalists and Natural Healers on Earth... Cutting Edge Information With Over 57 Years of Real Life Proof That It Works!
These are not just theories written by some science geek in a white lab coat who has never seen their application in real life. This is information directly from the leading herbalists and natural healers in the world! Dr. Christopher pioneered the herbal and natural health revolution in the United States. He visited the homes of thousands and thousands of patients during his years of practice and helped them overcome even the worst of ailments and diseases. Modern medicine had deemed many of his patients as 'incurable.'

Dr. Christopher was fond of saying "There is no such thing as an incurable disease! There are only incurable patients." With the right knowledge of how to use your body's God-given ability to heal, you have the power of health completely within your control. With so many years of experience, and thousands of documented cases the proof is overwhelming: IT WORKS!!!

But the real beauty is that this information does not require years and years of study and practice to learn. You can begin right now! It is easy, it is accessible, and it will change your life. Does it make sense to listen to the "armchair experts" who ramble endlessly about their theories while they themselves suffer from ill health? No!!! You want to learn only from the best!
We Believe That Top-Quality Health Enhancing Information Should be Accessible to You at a Cost that is Easily Affordable!
That's what the School of Natural Healing represents!

Because the School of Natural Healing is online, you can order it right here on this web page from anywhere in the world and get started TODAY. Thanks to technology and the Internet, just minutes from now, with a couple of mouse clicks, you can be one step closer to the healthy, energetic, life you've always wanted!


Just imagine your day with tireless energy and exuberance. Imagine being free from common illnesses, aches, and pains. Imagine having the body you've always wanted. Imagine performing your day-to-day tasks and physical activities with greater effectiveness and focus. Imagine confidently taking care of most illnesses or accidents in the comfort of your home without the panicked trip to the doctor's office. Imagine being able to live long into old age in great health!

Now you can!
Picture This For Yourself in Just a Few Days Time…
But Of Course, You May Have a Few Questions
Such As...


"Ok, I want to get started, how are The School of Natural Healing courses delivered?"

Since The School of Natural Healing courses are all available online, you will have instant access right at your computer within a few seconds. Once you order, you will be directed to a subscription page where you will receive your login credentials. We'll also send you a confirmation email with this information for you to keep on file.

By keeping it in this digital format you benefit from not having to absorb the costs of production and shipping as you would with most school courses. Furthermore, online learning is much more environmentally friendly than the traditional campuses with tons of books and papers you have to purchase. Not only that, it is a lot faster and easier too. You don't even have to go anywhere!

"How do I know if The School of Natural Healing is right for me?"

Well, let me ask you this…

Are you happy with your current health situation? Do you have the knowledge and information you need to completely take care of your family's health? Do you have the body, energy, and vitality that you want OR are you often sick and tired?

If you're not yet getting the results you want - if you're tired of being at the doctors office for yourself or your family, or tired of the drugs and medications, or tired of the runaround you get from the HMOs and insurance companies, or just want to feel healthier and happier - then Dr. Christopher's School of Natural Healing is definitely, certainly, and absolutely for you!

But you'll never know unless you try it.



"But my health is already pretty good - do I still need this?"

Well, first of all, are you certain? Second, if something were to happen to you or your family's health, do you have the knowledge to take care of it?

You may have been told that because you "try to eat healthy and exercise" you are fine. Or you've read somewhere that because your diet is low-carb, or high-carb, or low-fat or high-fat, or low-protein or high-protein or high in fiber everything is great. Or because the scale shows the right number? Because you took some nutritional recommendations from the latest magazines OR even from your friends?

Let me say this in the clearest, most concise way possible . . .

If you don't already have the results you want, then your health and nutrition is not good enough. If you are still taking yourself or your children to the doctor's office for the same earaches, fevers, colds, flu, aches, pains, etc. then you can definitely do better! The only way to determine whether your health and nutrition is really any good is look at your results. That's the plain truth. There is only one rule: what works is good; what doesn't is not.

That's a basic principle of life.

Dr. Christopher's School of Natural Healing is the culmination of Dr. Christopher's 57+ years of real life experience. Not only his, but the experience of the world's top herbalists and naturopathic healers too! There are hundreds of years of combined experience contained in this course. It's about getting results and nothing else. So if you really want to know whether the School of Natural Healing is right for you, then just ask yourself this question:


"Do I have the, health, energy, and body I truly want?"

Answer honestly.

If the answer is yes, then great. Keep doing what you are doing.

But if you answered no, then we can say without the slightest hesitation that the School of Natural Healing is exactly what you need. Optimizing your health is the true secret to transforming your life - and Dr. Christopher's School of Natural Healing shows you exactly how to do it.

"What if I've read a lot of other health books and taken classes? Will this be different?

Yes, the School of Natural Healing is different from all of the books and courses out there. It is the result of hundreds of years of combined experience from the world's best herbalists and naturopathic healers. Dr. Christopher was the pioneer that started the herb and natural health revolution. Dr. Christopher is the best of the best. With the knowledge you gain you will look at your body and your health in a whole new way.

You'll learn everything you need to know and get all the tools you need to apply these principles into your life.

"What if I need more help?"

YES, you may need more help. You may need support. You may need clarification. You may have questions. That's why you will have access to Master Herbalist course advisors from start to finish. These advisors have all achieved the level of Master Herbalist. They know exactly what you are working through. Personal support is only an email or a phone call away.

You will be fully supported 100% of the way - that's our promise to you!
Now, Let Me Ask You This...What's Going to Happen if You Don't Take Action?
Nothing. Think about that for a moment. Nothing will happen if you don't take action. Now, that's perfectly fine if you already love your life, love your health, and feel fantastic every single day. But if not, where will you be and how will you look and feel in 6 months if you don't get started with the School of Natural Healing today? Do you honestly expect things to change for you? Probably not.

You may feel a little hesitant to order this online course because you don't want to have wasted your time and money and purchased something that wasn't what you thought it was. We've all been there. But you also know that you need to take a chance and give it a shot, otherwise, you will never enjoy the healthy life you know you want.

There's not much to lose, and a lifetime of great health to gain!
Normally for this type of information you would expect to pay thousands of dollars. However at the School of Natural Healing we believe that healthy living should be within the range of everybody!

Our regular price for the Family Herbalist course is $495.00. But you don't have to pay that!

Because of technology that has allowed us to move the entire course online we have dropped the price to $295.00. If you go to our website today, that is the price you will pay. But you don't even have to pay that!

We have gone even one step further. We really want you to have this information. It has literally changed the lives of thousands of people, and it will change your life too! So as a special offer, if you purchase through this webpage we have lowered the price even further!

So What's the Cost?
Order Now and Get Immediate Access
All for Just $195.00!
Yes, you saw that right. Only $195.00! That is $300.00 off the regular correspondence price. It is $100 off the already low 'online special' price. Even if the knowledge you gain saved you only one single trip to the doctor's office for you or your child, wouldn't that more than pay for the cost of the course?

We have had students report saving thousands of dollars per year because of the knowledge gained at the School of Natural Healing. Many have reported not having to undergo very expensive surgeries because they were able to heal themselves using what they learned.

How much is having full control of your health worth to you?
For Just $195.00
Finally Your Health Care is on Your Terms!
Start Today!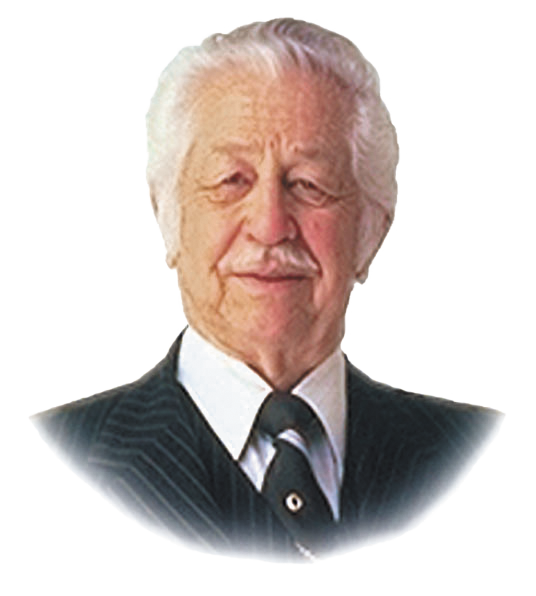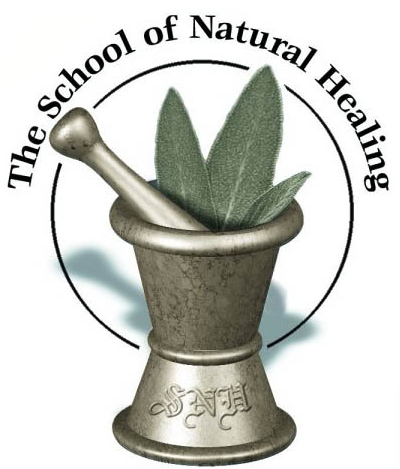 We look forward to helping you achieve the healthy lifestyle you have always wanted


P.P.S. If, however, you are not perfectly happy with your health then we invite you to enroll in the Family Herbalist at The School of Natural Healing and learn to take control of your own health and the health of your family. The health care situation isn't getting better despite what the politicians say. You need to know how to care for yourself.
P.S. If you have stuck with us all the way here to the bottom of the page there must be something catching your attention. Usually here in the P.S. section we would try to convince you with our last ditch effort or free giveaway to buy our product. But we won't do that. If you are perfectly happy with your health, then by all means continue what you are doing and we hope you have enjoyed reading about The School of Natural Healing.
P.P.P.S Over 57 years of experience with thousands of people have proven that the natural healing methods taught by Dr. Christopher work! We really want you to have this information because it will literally change your life. That's why if you sign up through this web page you will receive a discount of $300 off the regular price, and $100 off the special online price. The accumulated knowledge of the world's best natural healers can be yours. Go ahead and enroll today. You will be happy you did.
The School of Natural Healing
188 S. Main St. Springville, UT 84663
(800) 372-8255
Dr. Christopher, Herbs, Natural Healing
All Material is Copyrighted and Protected - All Rights Reserved.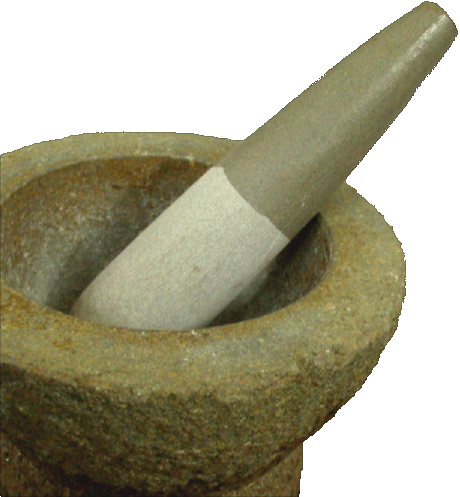 The School of Natural Healing
The School of Natural Healing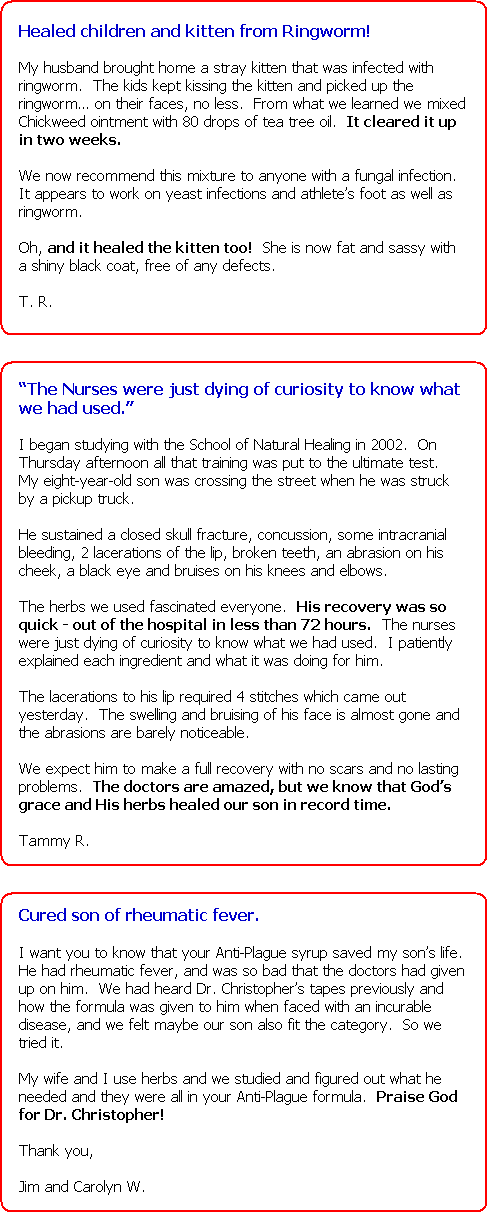 Family Herbalist Section 5:
"Internal Cleansing"
Learn How to Maintain a Clean Healthy System

In this section you will...
| | |
| --- | --- |
| | Discover the safety and efficacy of herbs. |
| | Learn the history of herbs and how they have always been used. |
| | Uncover the difference between herbs and drugs and what that difference means for you health. |
| | Discover a simple herbal remedy for hearing problems. |
| | Learn an easy herbal remedy for strep or sore throat. |
| | Learn how to cleanse your system for optimal functioning. |
| | |
| --- | --- |
| | Discover how to maintain a healthy colon. It's said 90% of all diseases originate in the colon. Learn to take care of it and change your life. |
| | Uncover the facts and fiction about vaccines. This is a hot topic today with loud voices on both sides. Hear real life stories and facts so you can make the best decisions for your family. |
| | Hear Master Herbalists speak of their experiences with their own families and clients. |
| | …And Much More |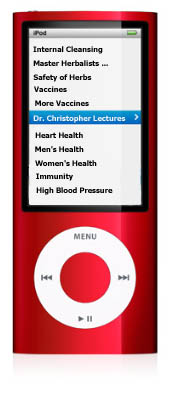 Family Herbalist Section 3:
"Simple Home Remedies"
Learn to Heal Using Ingredients
You Already Have in Your Kitchen

In this section you will...
| | |
| --- | --- |
| | Discover easy herbal combinations for healing glands. |
| | Learn how to make various herbal teas for many types of ailments. |
| | Be amazed to discover many common ingredients right in your kitchen that can be used for healing. Learning this will save you tons of money on prescriptions. |
| | Learn which herb is nature's anti-biotic? (You probably have some of this in your cupboard). |
| | Learn what herbs are used to stimulate the immune system. Being sick is not inevitable, there are many people who rarely, if ever, get sick because they know this. |
| | Find simple home remedies for treating bloody noses. |
| | Discover easy-to-make remedies for sunburn. |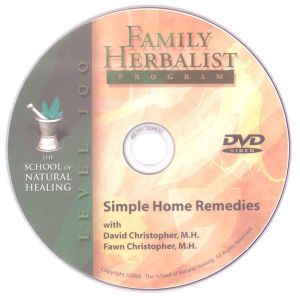 | | |
| --- | --- |
| | Understand herbal combinations for colic and upset stomach. |
| | Watch how real people just like you use this knowledge every day to keep their families healthy and happy. |
| | Be delighted that this common ingredient you regularly cook with has incredibly powerful healing qualities. Learn how to use it to quickly get rid of colds, and flu. |
| | Find a simple, easy-to-make herbal formula that will eliminate congestion. |
| | …And Much More! |
Family Herbalist Section 4:
"Fundamentals of Herbology"
Discover the Origins and Philosophy of Herbal and Natural Healing

| | |
| --- | --- |
| | Discover a very easy treatment for fevers. |
| | Learn how to treat lung problems and cardiovascular problems. |
| | Find an easy herbal combination to help PMS. Ladies, you will be forever grateful for this simple solution. Guys, you will too! |
| | Be delighted to find easy-to-make herbal combinations for migraines. If you suffer from migraines this bit of information will change your life forever! |
| | Uncover simple herbal remedies for preventing most diseases. |
| | Learn what the difference is between a vitalist and an atomist, and why it is important. |
In this section you will...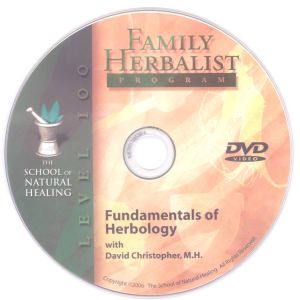 | | |
| --- | --- |
| | Understand the philosophy and differences between modern medicine and natural healing. |
| | Learn the cause for most disease in your body. You will also discover that this cause is easy to avoid. |
| | Learn an easy cleansing method to rid your body of toxins. |
| | Hear real life examples of people who have experienced 'miraculous' results in their health by learning and applying this knowledge. |
| | …And Much More! |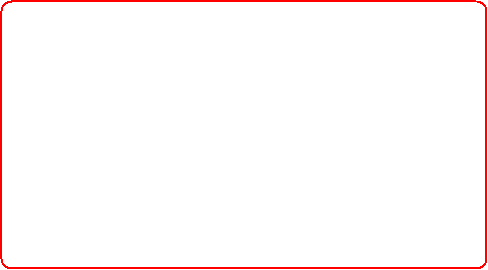 "This is invaluable information every mother wishes she had!"

This is an amazing and life changing work! I am a mother of young children and this is invaluable information every mother wishes she had. I no longer feel helpless in my home.

I no longer have to wait or rely on a doctor. Doctors are there for when we need them...we just don't seem to need them as much anymore. =) This is the kind of learning that keeps you longing for more information. I think that is a sign of truth.

Aaronee C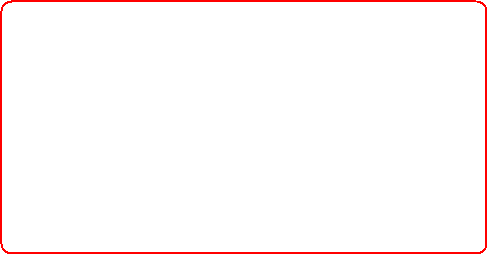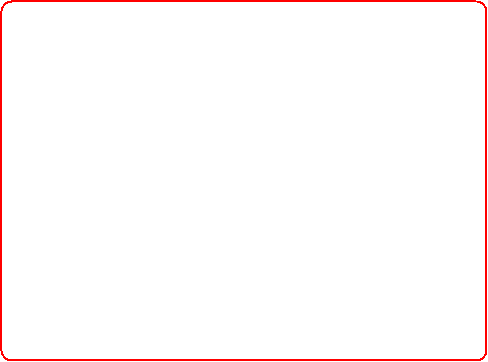 "It was so helpful and so full of information."

It was so helpful and so full of information about how to take care of myself and my family. It has already been so useful, I have used the Elderflower and peppermint tea so much already. The information on the herbal eyebright is fantastic, my grandmother has degenerative disease of the eyes and I only hope she will have an open mind.

Thank you so much

Brandi M
"This experience has been healing for my soul."

Ever since I was little I had always felt the healing for the body that God designed would come from natural things, trees, flowers, grasses, etc. Now with the understanding I have from taking The Family Herbalist class it even further gives me more understanding of how the body works and more tools God has given us to be healthy and whole.

I believe Dr. Christopher was a tool God used for His purpose in helping those who wanted to be healed without the use of drugs and synthetic medicines.

This experience has been healing for my soul and a great encouragement for me to continue on with my passion in natural health.

Sharon L.